APME Board Members
Bryan Powell – APME Executive Director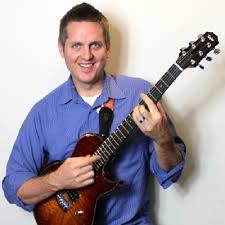 Dr. Bryan Powell is the Director of Programs for Amp Up NYC, a partnership between Little Kids Rock and Berklee College of Music in support of the New York City Department of Education's efforts to expand Modern Band music education programming for thousands of public school students. Bryan is a musician and music educator with elementary, secondary, and college teaching experience. Dr. Powell is an adjunct professor of music and education who teaches at Hunter College and Bergen Community College and also facilitates online Masters and Doctoral level courses for Boston University. Additionally, Bryan is the Executive Director of the Association for Popular Music Education, an organization dedicated to promoting and advancing popular music at all levels of education.
Prior to joining Amp Up NYC, Bryan served as the Executive Director of GOAL- Giving Open Access to Learning, an educational non profit organization based in East Harlem, NY that focuses on youth development through high quality enrichment programming and social and emotional education. From 2003-2008, Bryan taught in the New York City public school system as a full time music teacher, where he served as a Project ARTS Liaison and a Hunter College Mentor Teacher.
Bryan has a Bachelor of Music degree from Pepperdine University, a Masters degree in Education from Chapman University, and a Doctor of Musical Arts degree from Boston University. He recently received certification in the Developing Leaders Program for Nonprofit Professionals from the Columbia Business School. Bryan is member of the International Association for the Study of Popular Music, the National Association for Music Education, the Association for Popular Music Education, and the Association for Technology in Music Instruction. His research interests include alternative music education, informal learning practices, popular music education, urban education, philosophy of music education, and community music research.
Gareth Dylan Smith – APME  President

Gareth Dylan Smith is a Senior Lecturer in Music at the Institute of Contemporary Music Performance in London, England, where he teaches research skills in music and music education, and cultural and philosophical studies, as well as applied drum set. His work is frequently interdisciplinary, with intersecting foci on creativities, entrepreneurship, identity, music performance, and practice-as-research. Recent and forthcoming publications include papers on work-life balance and success in popular music, The Oxford Handbook of Music Making and Leisure (with Roger Mantie) and The Ashgate Research Companion to Popular Music Education (with Matt Brennan, Zack Moir, Shara Rambarran, and Phil Kirkman).
Kat Reinhert – APME Vice President, University of Miami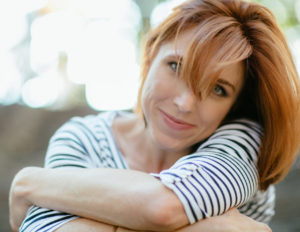 Kat Reinhert currently serves as the Head of Contemporary Voice at The University of Miami, Frost School of Music.  Ms. Reinhert is an accomplished musician, vocalist, songwriter, educator and voice pedagogue. Having been on the NYC music scene for the past 20 years, she has had the opportunity to work with leaders in the fields of jazz and popular music. Additionally, she has taught general music, chorus, and modern band in primary and secondary schools and has been an adjunct professor at several universities. Ms. Reinhert is certified in Somatic Voicework™ and is sought out to give masterclasses in voice, songwriting, and performing. She holds a BM in Jazz/Commercial Voice, an MM in Jazz Pedagogy, and is currently ABD for a PhD in Music Education with an emphasis in popular music in higher education at the University of Miami Frost School of Music.
David Fish – Catawba College

Dr. David Lee Fish, Ph.D., serves as the chair of the Music Department at Catawba College as well as the director of both the college's Popular Music and Music Business degree concentrations. At Catawba, Fish teaches courses on music business, songwriting, the theory of popular music, music technology, and world music. He also directs the Vernaculars, a contemporary popular ensemble.
Darla Hanley – Berklee College of Music

Dr. Darla S. Hanley is Dean of the Professional Education Division at Berklee College of Music in Boston, Massachusetts.  She is the former Associate Dean for Graduate Studies and Professor of Music Education at Shenandoah Conservatory of Shenandoah University.  Dr. Hanley received both a Ph.D. and a Master of Music in Music Education Research from Temple University and a Bachelor of Music Education and Vocal Performance from the University of Massachusetts at Lowell.  She is a published author and an active clinician and adjudicator who has presented at numerous conferences across the USA and abroad.
Irwin Kornfeld – In Tune Partners

Irwin Kornfeld began his career in media at Dow Jones and Company and rose become manager of the New York office. He then joined McGraw-Hill's Business Week magazine and within three years was named Vice President of Sales for the Eastern Region. In 1990, he was named Director of Advertising Programs for Forbes Magazine. In 1996 he was named Associate Publisher of Billboard magazine and Vice President of the Billboard Music Group.  Mr. Kornfeld founded In Tune Partners in 2003 and currently serves as its CEO. The company publishes music education magazines In Tune Monthly, Music Alive! and their websites. In Tune and Music Alive! reach 280,000 music students in grades 4-college and 44,000 music educators who teach more than 8 million music students in all 50 U.S. states.
Jaime Knight – Huntington Beach High School

Jamie Knight is an Apple Distinguished Educator and the Director of The Music, Media & Entertainment Technology program (MMET) at the Huntington Beach Academy for the Performing Arts. His MMET program has served as a model school for any High School wishing to implement a popular music program.MMET has won a California Golden Bell Award for innovative arts education and has been listed as an Apple Distinguished Program for five consecutive years.Knight has been teaching Popular Music for fifteen years and hosted the first Regional APME SoCal Conference.He is also the Technology Representative for CMEA.
Andrew Krikun – Bergen Community College

Dr. Andy Krikun is Associate Professor of Music at Bergen Community College in Paramus, New Jersey, where he teaches courses in songwriting, music history and music business.  He received his M.A. in Ethnomusicology from the University of California, Los Angeles and his Ph.D. in Music Education from New York University, where his research focused on the history of popular music education in the American community college curriculum.
Joseph Pignato – State University of New York at Oneonta

Joseph Michael Pignato, D.M.A., is a composer, improviser, and music education scholar with extensive graduate, undergraduate, secondary, and distance teaching experience in music, music education, the humanities, and media. He currently holds the position of Associate Professor in the Department of Music at the State University of New York, Oneonta where he teaches music industry courses and directs two ensembles that perform experimental music, improvised rock, jazz, jam, psychedelic, free, and roots music, among other repertoires.
Warren Pettit – Contemporary Music Center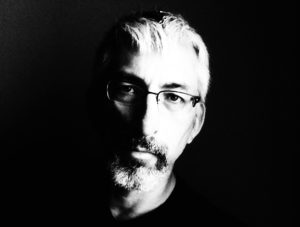 Warren Pettit is the Director of the Contemporary Music Center in Nashville, TN; a semester long program for college age musicians. Designed as a "finishing school", the program helps students segue into careers within the commercial music industry. Warren designed one of the first Digital Media degree programs in the country and travels extensively as a speaker and clinician. Most recently, Warren produced a series of shows featuring an artist who, while performing from Chicago, appeared in real-time as a holographic artist in various other cities. He is an accomplished cinematographer and has shot in remote locations around the world. He is an associate of the Royal Conservatory of Toronto and holds a masters degree in Studio Writing/Production from the University of Miami.
Carlos Rivera – University of Miami, Frost School of Music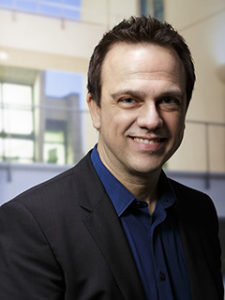 Carlos is a protégé of Randy Newman, and earned a DMA in Composition at USC's Thornton School, where he studied with Donald Crockett and Stephen Hartke. His work for Film and Television includes scores for Netflix' GODLESS, starring Jeff Daniels and Michelle Dockery, and Universal Pictures' A WALK AMONG THE TOMBSTONES, starring Liam Neeson. As a guitarist, he has performed onstage as opening act for The Who at the Hollywood Bowl; recorded studio sessions for Island/Def Jam, and Universal Records; as well as had songs featured on ABC's Scrubs, MTV, and VH-1. His work for the performing arts has been featured by some of the most prominent ensembles and soloists, including Arturo Sandoval, Colin Currie, Chanticleer, Cavatina Duo, the Chicago Sinfonietta, the American Composers Orchestra (ACO), and the Los Angeles Guitar Quartet (LAGQ); and awarded by the Herb Alpert Foundation, the Guitar Foundation of America, BMI, and twice by ASCAP.  As an educator, Carlos is Assistant Professor and Director of the Musicianship, Artistry Development, & Entrepreneurship (MADE) Program at the University of Miami's Frost School of Music.
Jarritt Sheel – Student Chapter Chair – New York University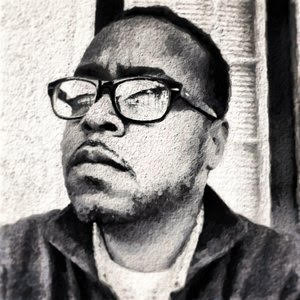 Jarritt Sheel is a fourth year doctoral candidate at Teachers College, Columbia University in the Music and Music Education Department. Sheel is currently is aprofessor of Music Education at New York University – Steinhardt within their Department of Music and Performing Arts Professions. As a professional musician, he has toured internationally and worked with hundreds of students in high school band programs. He is currently the Ensemble Director for the Youth Workshop Band in the Youth Programs as part of the Education department at Jazz at Lincoln Center in New York City.  Additionally he has taught collegiate level courses based on Critical Theory, Critical Race Theory, Art History, and Democracy.  His research foci center around the intersectionality and potentiality of hip-hop (music, culture, and pedagogies) in music education. He is also an editor of the music resource website Hip Hop Music Ed, and leads a social media movement organized through the hashtag #hiphopmusiced.
Cheryl Slay-Carr – Belmont University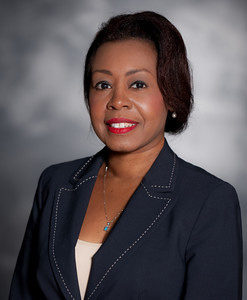 Cheryl Slay Carr is an Entertainment and Intellectual Property (IP) Attorney and Associate Professor of Music Business at Belmont University, where she teaches copyright law, entertainment contracts, and the Business of Jazz.  Prior to transitioning to academia, Ms. Carr launched an entertainment and IP law firm with a particular focus on developing creative business and legal solutions for arts and entertainment professionals. She developed a progressive law practice to provide clients with cutting-edge counsel on changes in the entertainment industry and trends in IP law and policy.  Ms. Carr is author of Music Copyright Law, a book written to provide in-depth coverage of copyright fundamentals as they apply to the music industry.  She pioneered the first continuing legal education program for entertainment law for the Maryland Bar and was selected as a Maryland Bar Foundation Fellow, an honor awarded to two percent of the Maryland Bar membership, has served on the board of directors for Maryland Volunteer Lawyers for the Arts, and is an alumna of the 2010 class of Leadership Music.  Ms. Carr is also a vocalist with over 25 years of performance experience.
Andy Stott – Royal Northern College of Music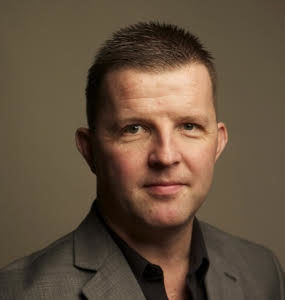 Andy Stott is the first Head of Popular Music at the Royal Northern College of Music in Manchester UK, is the founding Musical Director of the RNCM Session Orchestra, and is CEO of Northern Quarter Records. His career as a music educator has seen him heading music departments at a number of top institutions, in addition to consultancy and examiner roles in the UK and abroad, and mentoring for rock and pop festivals. He is a professional MD with numerous musical theatre credits to his name and has worked on productions across the world. Andy has been the recipient of four RNCM Student-Led Teaching Awards; two for his musical direction of the RNCM Session Orchestra, and two for Employability Enhancement. He is a Senior Fellow of the Higher Education Academy, a consultant and music mentor for Music for Youth, and in 2017 wasappointed to the Music Education Advisory Committee of the Associated Board of the Royal Schools of Music.
Cliff Wittstruck – Western Wyoming Community College

Cliff earned a Bachelor of Music degree from Berklee College of Music – Professional Music, Master of Music – Jazz Studies from the New England Conservatory of Music, and Doctor of Education – Educational Leadership from Argosy University. Cliff taught at Berklee College of Music (Harmony, Ear Training, Arranging, Ensembles and Guitar performance classes and private lessons) in Boston Massachusetts for nine years. He continued his commitment to higher education at McNally Smith College of Music serving in various roles: Vice-President of Institutional Advancement and Compliance, Provost, Dean of Academic Affairs, Music Performance Division Chair, and Guitar Department Head. Cliff has served as: National Association of Schools of Music
Sunny Reiner – APME Collegiate President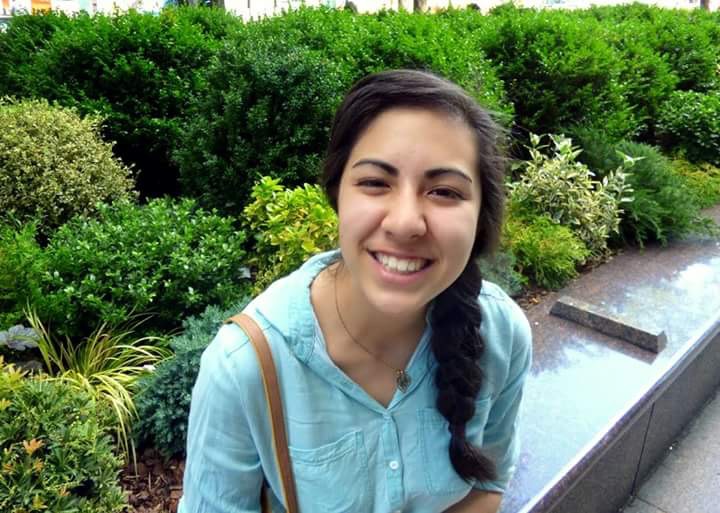 Sunhwa Reiner, originally from Montrose, NY, is currently finishing her undergraduate at Ithaca College and will graduate with a Bachelor of Music in Piano and Choral Music Education in May 2016. She teaches private piano and voice lessons, student-conducts for the Dorothy Cotton Jubilee Singers in Ithaca, NY, and has just finished music directing a middle-school musical at Dewitt Middle School. In February 2015, she received a full scholarship to participate in the TI:ME Music Technology Leadership Academy in San Antonio, TX. In August 2015, along with the help of Dr. Bryan Powell and Dr. Radio Cremata, Sunhwa founded and led the first year of the National Collegiate Chapter of APME in order to further advance the inclusion of popular music education in college and university settings. She and Dr. Cremata will be presenting at the 2016 APME Conference in June 2016.